WELCOME TO FITNESS NEW BRUNSWICK
A112A L.B. Gym, 2 Peter Kelly Drive, University of New Brunswick, PO Box 4400, Fredericton, NB E3B 5A3
T: (506) 453-1094 F: (506) 453-1099
Like and Join us on Facebook!
For the safety and convenience of everyone the majority of our FNB courses will be delivered in a virtual format. Where it is applicable there may be on-site components.  All participants must adhere to the health regulations of the hosting facility for on-site participation. 
FNB NOTICES:
NOTICE: FNB ANNUAL GENERAL MEETING
Saturday, October 23, 2021, 12:00 pm Virtual Zoom
Members in good standing and non-members are welcome.
FNB members have voting privileges.
Please take the time to review the AGM information prior to the meeting.
Posted on Website: AGM
FNB OFFICE CLOSURES:

November 11, 2021 to honor those who have served and do serve our country to keep it free and safe.
LEADER REGISTRY:  The FNB Certified Leader Registry is now up and running. 
OFFICE/MEMBERSHIP INFORMATION
MEMBERSHIP RENEWAL: If you are back teaching classes or training clients and have not renewed your membership, please send your information to membershipservices@fitnessnb.ca .
CPR/FIRST AID (FA): If you have a CPR or First Aid certificate that is out of date there are courses available through the following providers.
KCM  (Fredericton)
Omni Life Support (Moncton)
St. John Ambulance
The Lifesaving Society 
Note: FNB recognizes on site and blended CPR/First Aid. On line CPR is not accepted.
HUB INSURANCE:
On-line teaching and training: 
The FNB Group Fitness Leader insurance  includes onsite and online coverage from HUB.
There are guidelines laid out by HUB for teaching/training on-line . Please review these guidelines and follow the instructions to ensure your insurance is valid.
Personal Fitness Trainers (PFT) are responsible for purchasing their own insurance coverage.
FNB does not currently have access to a group insurance plan for our certified PFTs.  Personal Training Insurance coverage is available through HUB International Insurance Brokers and can be purchased online at www.hubtos.com/fitness.
If you offer on-line services, there is an additional fee, which is rated according to your purchased coverage package.
For all of your training/classes make sure that you:
Have all of your participants complete an evidenced based health screening questionnaire such as the Par Q+.
Have all of your participants complete a waiver and consent form.
Take accurate attendance and keep this information available for participant tracking purposes if requested.
Follow the Provincial guidelines for Covid-19 which includes taking all of the necessary safety precautions and screening for diseases.
Stay within your FNB certification scope of practice.
Fitness New Brunswick Coronavirus Information
As we navigate all of the ever changing phases please keep in mind that your safety and health is still important.
Follow the guidelines as they apply to the specific facility where you teach or train.
Please follow the Health Canada directives or contact your local facility for up-to-date and accurate information on how they are proceeding.
As the situation surrounding COVID-19 rapidly changes, we will continue to adjust our approach as needed.
To stay informed, refer to FNB's website and Facebook page regularly for updates.
We care deeply about the impact the current COVID-19 crisis is having on the fitness community.
We know that you will find creative ways to continue to stay mentally and physically healthy.
Please keep in mind some key points:
Fitness Leaders and Personal Trainers will need to observe the directives and advice contained in the Mandatory Order and provided by the Chief Medical Officer of Health and WorkSafe NB. See links below for information.
The onus will be on Facilities/clubs to modify their programming as needed in order to create low-contact environments
The responsibility will be on Facilities/clubs to ensure they have operational plans in place that outline how they will manage the safe operation of their offices and programs (including but not limited to physical distancing, cleaning and disinfecting, hand and respiratory hygiene, screening).  Note: If as a Fitness Leader/Personal Trainer you are renting a space for your classes or clients you are responsible to follow the directives of the facility you are using and also to have your own operational plan for the space that you rent.
Operational plans will not be reviewed or approved by Public Health or WorkSafe NB, but will need to be readily available upon request of the proper authorities.
Where can I find:
The most recent information on GNB Covid-19 response? www.gnb.ca/coronavirus and Frequently Asked Questions
The Covid-19 operational Plan Guide
Guidance document of General Public Health Measures During Covid-19 recovery
Guidelines for the Workplaces? Embracing the new normal as we safely return to work.
Covid-19 Operational plan Template: A template is available on page 16 of the WorkSafe NB "Embracing the new Normal" document.
Risk Assessment examples: Risk Assessment Guideline Health Canada
On behalf of the Fitness NB office staff and Board of Directors
Be well and stay safe.
Marilynn Georgas-Hryn
Executive Director/Directrice exécutive
---
Congratulations Joëlle Arsenault-Hurst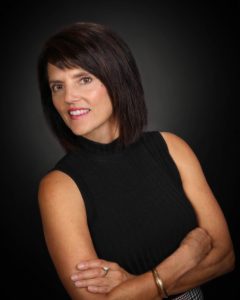 the 2020 FNB  Gina Simpson Award Recipient!
For more information, CLICK HERE
---
 FNB Members check your MEMBERS EXCLUSIVE PAGE for:
Your FNB Members E-News with articles for CEC/PDCs.
Your certification information and status for membership renewal.
Up to date employment opportunities.